I've put together a list of some of my favorite gourmet-culinary products, which I will be adding to it from time to time. If you love to cook, eat, or give food or kitchen items as gifts, you will love the recommendations below.
My philosophy about food is to eat smart – That means eating food that's "clean" and not full of junk.  I love to eat but it's important to eat food that's "real" and avoid products that are packaged, processed and chemically enhanced. Even many health foods are actually junk food. View my recipes here.
I also created a food pyramid for Baby Boomer foodies who want to stay well, live long, and enjoy eating. I promise you won't feel deprived.
Most of the products below share my "eat smart" philosophy and some are just for fun. Part of having a long, healthy life is to enjoy it and not feel deprived, right?
It's fun to send indulgent gifts like wine, chocolate, and other treats to loved ones and colleagues. You'll find some of my favorite online foodie services to send gifts for the holidays, special occasions or just to say thank you to people you appreciate.
The links below are affiliate links, which means I have partnered with these companies. If you click on a link and make a purchase I will receive a small commission (like a few cents) All of these sites are safe and I only promote brands I truly believe in. This helps to support this site's maintenance and fees and I thank you in advance. You can read my privacy and cookie policy here.
For more smart eating tips visit my Eat Smart, Feel Good, Live Longer Food Pyramid by clicking here.
Cooking – Great ideas for Thanksgiving too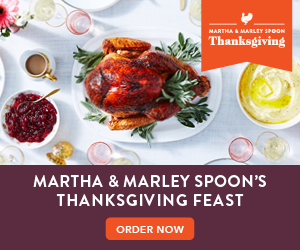 Superfoods and food items for better health and longevity
Relaxing Teas
Coffee

Kitchenware and Gadgets
Home Meal Deliveries
Gourmet Gift Baskets to give as gifts
See my fabulous gift baskets for special occasions page here.
More gourmet-culinary products coming soon.
More Shopping
Shopping Deals | Travel | Beauty | Clothing | Culinary | Financial | Health | Entertainment | Books
  Tech | Self-Discovery | Home Goods | My Amazon